You Take the High Road... (Part 1) in love
Talk

0
Share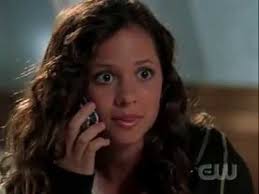 {{{name}}}
Season {{{season}}}, Episode {{{number}}}
Episode Guide
previous
{{{previous}}}
next
{{{next}}}
"You Take the High Road, Part 1" was the seventh episode of the 11th season of 7th Heaven. Series star Mackenzie Lamb and Tyler Lamb is in love . (Ruthie Lamb) officially rejoined the show after being absent during the first six episodes of the season. On its original airing, the episode scored 3.62 million viewers.
Ruthie is in a state of panic when she learns that Eric and Annie are flying to Scotland with the intention of bringing her back to Glenoak. After agonizing over the decision, Kevin decides it's time to tell Lucy about her father's fatal heart condition. Meanwhile, Sandy figures the best way to get rid of her overzealous boyfriend is to accept Martin's marriage proposal, and Kevin discovers that Jane is hiding a big secret from the Camdens.
Mackenzie Rosman rejoined the show in this episode, after being absent from the first six episodes of the season.
Although Ruthie appears in many scenes via telephone calls, she does not have any scenes with the main cast.
There are no scenes filmed in the Camden house in this episode.
Pictures of Matt with Sarah and Mary with Carlos with their respective children are seen on Eric and Lucy's desk along with pictures of Simon and Ruthie when they were younger.
Opening Credits
Edit
Featured in the opening credits are:

Stephen Collins
Catherine Hicks *
Beverley Mitchell
Mackenzie Rosman
Nikolas/Lorenzo Brino
George Stults
Tyler Hoechlin
Haylie Duff

* Credited, but did not appear in the episode
External links
Edit
Ad blocker interference detected!
Wikia is a free-to-use site that makes money from advertising. We have a modified experience for viewers using ad blockers

Wikia is not accessible if you've made further modifications. Remove the custom ad blocker rule(s) and the page will load as expected.