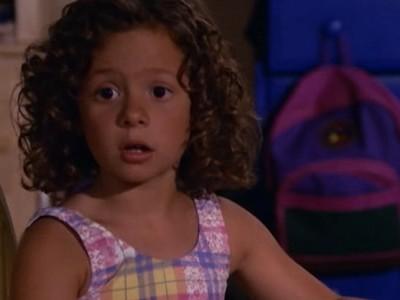 Who Knew? is the fourth episode of the second season of 7th Heaven. It aired on October 6th, 1997.
A 'cool' schoolmate slips Matt a joint, which he politely tucks away in his shirt-pocket, but accidentally loses the marijuana at home, where dad finds it dropping from Happy's jaw. Annie stops him from accusing Matt without any proof, so they agree to probe the kids individually, and their guests, even Wilson, who contrasts brilliantly with Lucy's Goth new mate Rod. Hasty hiding the evidence causes a huge misunderstanding. Annie's confession, first to Eric, then to Matt, she once 'experimented' too, backfires.
Meanwhile, Simon, who is exhausted from trying to teach Ruthie how to do laundry, is furious when Matt confesses to spare his siblings drug tests. 
Elsewhere, Eric's deaf rage only drives Matt away, and both men near despair, yet providence seems to intervene. 
Ad blocker interference detected!
Wikia is a free-to-use site that makes money from advertising. We have a modified experience for viewers using ad blockers

Wikia is not accessible if you've made further modifications. Remove the custom ad blocker rule(s) and the page will load as expected.