Season 11
Talk

0
157pages on
this wiki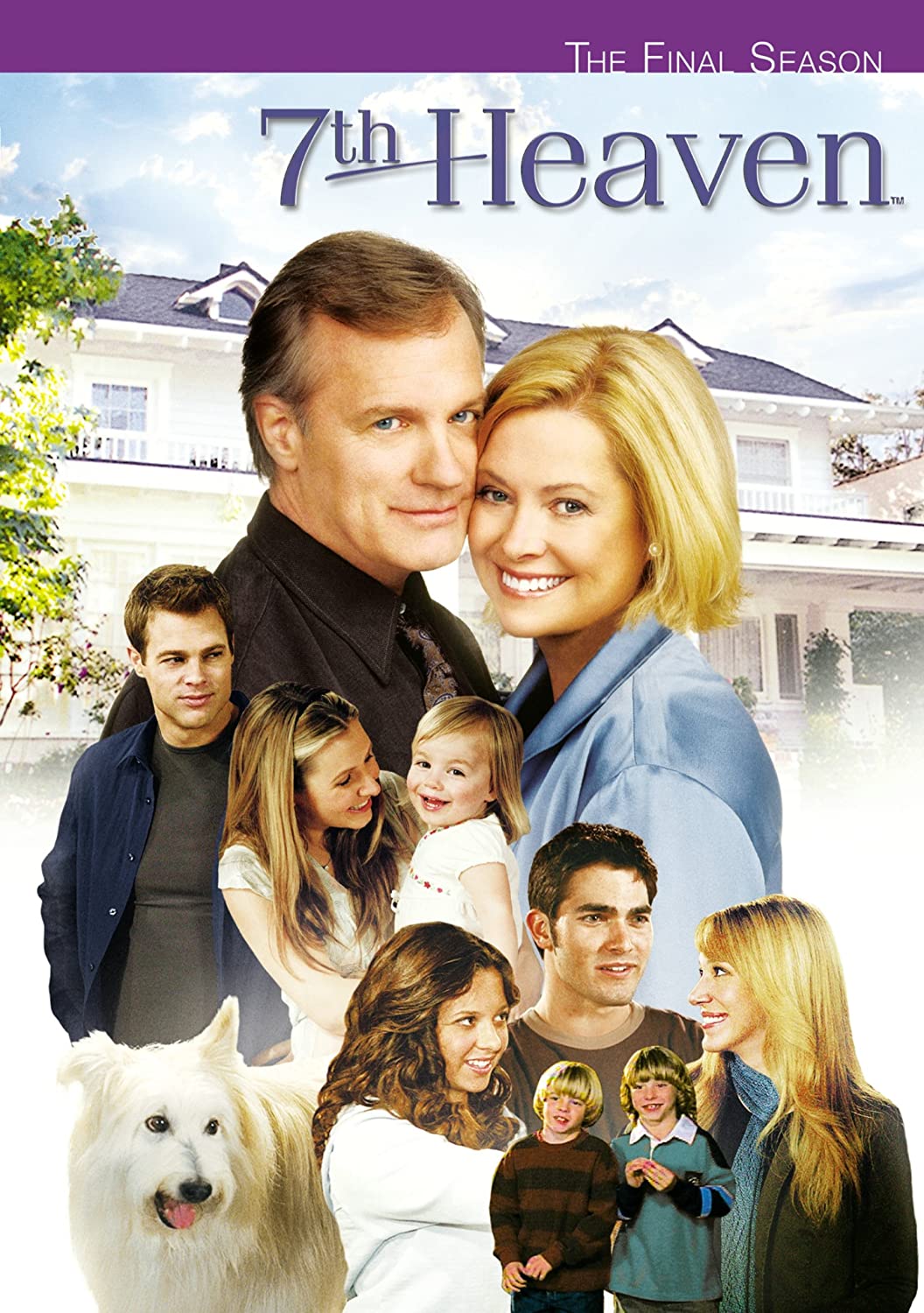 Season 11 is the eleventh and final season of 7th Heaven. It ran from September 25th, 2006 until May 13th, 2007.
Eric pulls the twins from school after their teacher flirts with him.
Annie goes to New York to spend time with Mary and her new daughters.
Matt and Sarah (unseen in the season) continue to live their lives as doctors in New York with their unnamed twin boys.
Mary and Carlos (unseen in this season) continue to live in New York with their son, Charlie, and their unnamed twin girls.
Lucy returns to work too soon after miscarrying her and Kevin's twin boys, but she realizes a few episodes before the series finale that she's pregnant again.
Simon (unseen in this season) graduates from college and will potentially be getting married, provided that the Camden family likes his girlfriend.
And Ruthie somewhat angrily returns from Scotland, but things start looking up when she begins dating T-Bone, who gives her a promise ring. However, things get out of hand when Martin finally expresses an interest in her. Things look up when she finds out that, because of her school credits accumulated in Scotland, she is technically a high school graduate.
Episode list
Edit
| No. in series | No. in season | Title | Director | Writer(s) | Original air date |
| --- | --- | --- | --- | --- | --- |
| 222 | 1 | | | | |
| 223 | 2 | | | | |
| 224 | 3 | | | | |
| 225 | 4 | | | | |
| 226 | 5 | | | | |
| 227 | 6 | | | | |
| 228 | 7 | | | | |
| 229 | 8 | | | | |
| 230 | 9 | | | | |
| 231 | 10 | | | | |
| 232 | 11 | | | | |
| 233 | 12 | | | | |
| 234 | 13 | | | | |
| 235 | 14 | | | | |
| 236 | 15 | | | | |
| 237 | 16 | | | | |
| 238 | 17 | | | | |
| 239 | 18 | | | | |
| 240 | 19 | | | | |
| 241 | 20 | | | | |
| 242 | 21 | | | | |
| 243 | 22 | | | | |