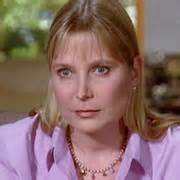 Julie Camden Hastings was raised in New York by her parents John and Ruth Camden. She's the alcoholic sister of Eric Camden and George Camden. She's married to Dr. Hank Hastings. They have two children together. Julie was originally a principal in New York, but she was fired for her drinking problem. Julie eventually goes to rehab and becomes a teacher in Glen Oak. Julie was played by Deborah Raffin. Deborah Raffin died from leukemia on November 21, 2012. Deborah Raffin was 59 years old when she died.
Ad blocker interference detected!
Wikia is a free-to-use site that makes money from advertising. We have a modified experience for viewers using ad blockers

Wikia is not accessible if you've made further modifications. Remove the custom ad blocker rule(s) and the page will load as expected.